Mt. Shasta Ski Park is opening early this year Wednesday December 12th, 2018.
Mt. Shasta Ski Park also will also be hosting an opening weekend party with live music at 4 p.m. Dec. 14 and 1 p.m. Dec. 15. Come enjoy the beautiful scenery and get ready for a white christmas!
With a foot at the base, and 38 inches reported at the top of marmot lift, there should be ample soft snow to keep you happy and floating down the hill with ease! Book directly, or call now to receive discounted rates for fun weekends in the snow!
WINTER LIFT TICKET PRICES at Mt. Shasta Ski Park Range from $20-$65/day for lift tickets.
Winter '16; Currently NO snow in town-just on the mountain.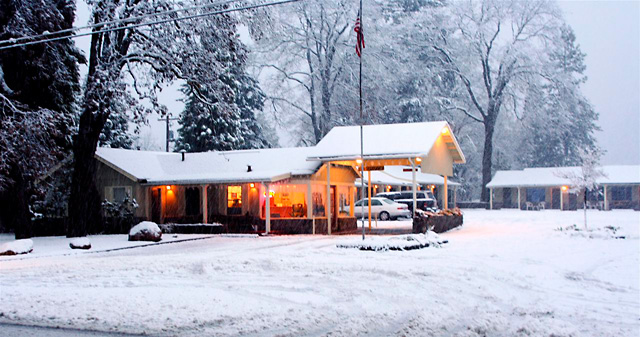 Beautiful Sunset on Mount Shasta